About ZALORA
ZALORA is Asia's leading online fashion, beauty and lifestyle destination, part of Global Fashion Group. As one of the region's pioneer large scale ecommerce platforms, ZALORA has established a strong presence throughout the region, particularly in Singapore, Indonesia, Malaysia, Brunei, the Philippines, Hong Kong, and in Taiwan, enjoying over 50 million visits per month.

With an extensive collection of top international and local brands, ZALORA is a curated platform, where shoppers can find all the things they love in one place. Customers can discover authentic products from over 3000 brands across a variety of categories, from apparel, shoes, accessories, beauty, pre-loved, and lifestyle, which include essentials and home & living products.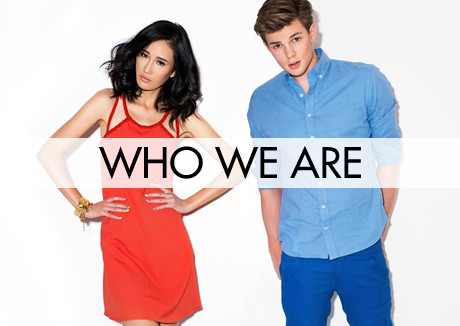 As a customer-first brand, ZALORA is powered by a team of innovators, committed to providing a seamless shopping experience across mobile, tablet, and desktop. With a broad network of logistical service, ZALORA is known for speedy and reliable deliveries, as well as offering multiple payment methods, including cash-on-delivery across its markets. ZALORA also provides up to 30-day free returns and free delivery after a certain spend. ZALORA continues to delight shoppers with their unlimited next-day delivery subscription, ZNow, and give customers more value with ZALORA's signature Cashback programme. ZALORA also made it easier for shoppers to buy products based on their style inspiration with ZALORA' visual search function, Complete the Look and Get the Look feature!

ZALORA prides itself to be an industry enabler through innovations such its data analytics platform, TRENDER, that provides brand partners valuable insights and 1SS (One-stock solution) a modular multi-channel e-commerce fulfillment service, that allows brand partners to consolidate their stocks in ZALORA's e-fulfillment centres.

Putting the customers and brand partners at the center of our innovation, ZALORA is the online destination that connects everyone to the limitless world of shopping possibilities.
Easy Navigation And Intuitive Operation
Our online store is well laid out and easy to use, making your shopping experience user-friendly and a breeze! We are however constantly trying to improve the layout and navigation of our site, so please feel free to provide us with any feedback you may have.!
Simple And Safe Shopping
Once you have picked out items and added them to your cart, our customers can choose between the various secure payment options. Payment can be simply made by credit card (Visa or Master Card), PayPal or Cash on Delivery (COD). After a successful order, our customers are informed of the current status of their order. Customers can also reach out to our friendly Customer Service team to get updates on their order status.
30-Days No Questions Asked Free Return Available
Shoes and clothing will always vary - for example, a shoe might not fit or you might not like it anymore; we understand that items may not fit well or you may have simply changed your mind about something! Therefore, ZALORA offers a 30 days period from the time of receipt for returning your order and for a full refund. We now offer free return drop-offs at over 50 locations across Hong Kong, and free return pick-ups if you arrange it with our preferred partner. Online shopping has never been more convenient!
Comprehensive And Personal Service
Our customers can reach our friendly Customer Service team easily by phone, email, or leaving us a message on the site! Our teams are eager to answer any and all queries that you may have!
Product Range
Our large collection of apparel, shoes, sportswear and fashion accessories boasts outstanding styles and will realign you with the best of current trends. ZALORA Hong Kong comes with a comprehensive collection like none other. Shop away!
Sign up for our newsletter, join us on Facebook and follow us on Twitter to keep updated on all our latest finds, hottest looks and newest trends.
ZALORA Hong Kong is operated by Jade 1297 GmbH who is represented by R-SC Internet Services II Hong Kong Limited
ZALORA Group
ZALORA is part of ZALORA Group with a strong presence in Hong Kong, Singapore, Indonesia, Mayalsia, Philippines and Taiwan; and is Asia Pacific's leading group of online fashion retailers which include The Iconic in Australia and New Zealand.