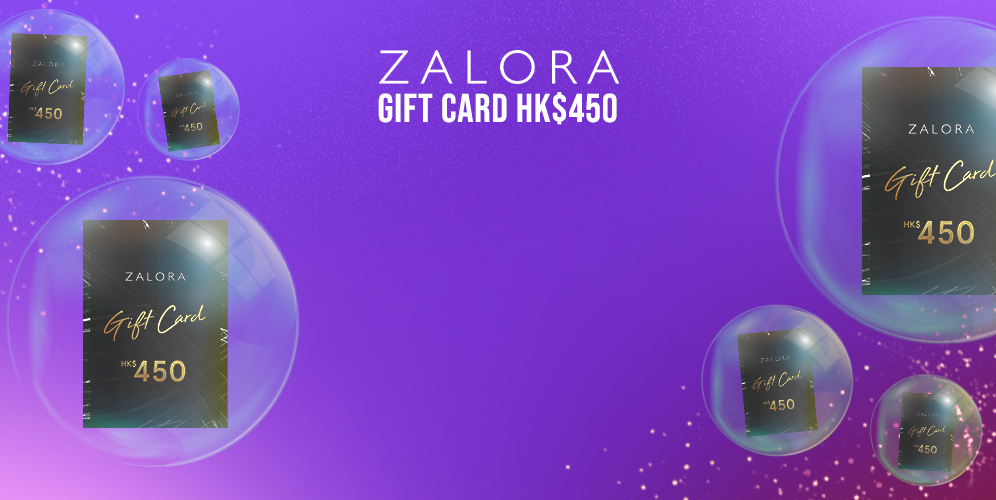 1. And*** F***
2. Jen***** Par****
3. Win**** C***
4. Win*** W***
5. Y* Pa*****
6. Ye*** Ay***
7. Shi****** Tan******
8. Don**** Ch**
9. Ken*** Sh**
10. K* K* Ch***
How to use E-Gift Card: Click Here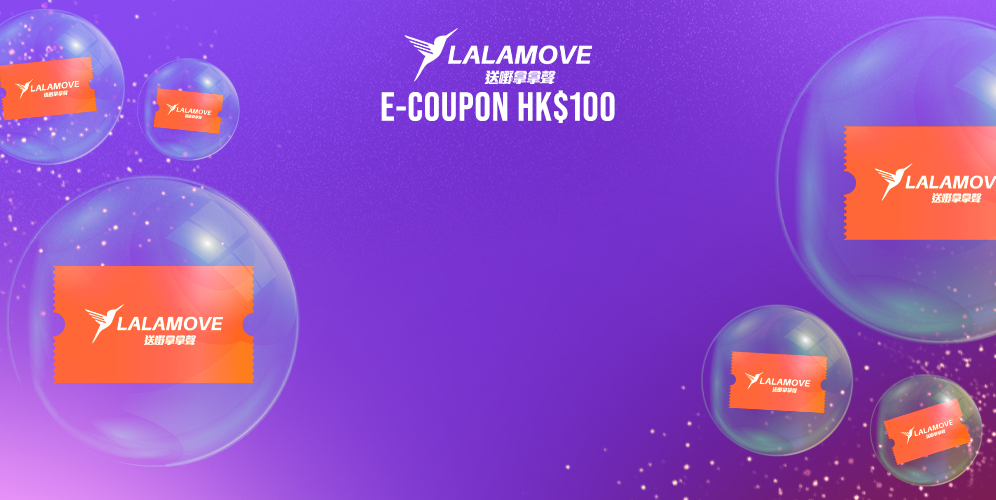 1. Sa*** L
2. Y** Y**
3. Al** L**
4. Ma* T*
5. Wen** Wo**
6. Sa* Pa**
7. Ch* Sha***
8. liu lok sze
9. y* ch**
10. Si*** Ch***
Zalora Gift Card Terms & Conditions
1. E-Gift Cards cannot be purchased with Cash On Delivery Payment method
2. E-Gift Card will be valid for 6 months, from 14 April - 14 October 2022.
3. E-Gift Card value HKD450 can be used in multiple transactions and the cash value will be deducted accordingly for every purchase
4. All E-Gift Cards are non-refundable
5. Products purchased using an E-Gift Card are not refundable in cash but only store credit. Other return policies apply
6. The winner of the contest also consents to cooperate and participate in any publicity activities that may be organized by ZALORA.
7. All information published and related to the contest (including text, graphics, symbols, icons, software, and trademark) are protected by copyright and trademark and remain the sole property of ZALORA.
8. ZALORA reserves the right to change/temporarily discontinue the contest without prior notice.
9. ZALORA reserves the right to disqualify any participants who violate the rules and regulations of the contest.
10. ZALORA's decision on all matters relating to the contest, including winner selection, will be final and binding. No discussions, appeals, enquiries, or challenges will be entertained.
11. ZALORA reserves the right to vary these terms and conditions without prior notice, or withdraw/discontinue the contest at any time without notice or liability to any party.
12. In the event of inconsistency between these terms and conditions and any marketing or promotional materials relating to the contest, these terms and conditions shall prevail.
Lalamove Coupon Terms and Conditions:
1. The coupons can only be used once.
2. Offers are only applicable for orders placed through the Lalamove mobile application;
3. Customers can redeem the offer by entering coupon code in the in-app Wallet or before placing order;
4. The coupons is valid from 1 May to 31 July 2022. The coupon will become invalid after the expiry date and will not be reissued or extended;
5. Customers must select the relevant coupons when placing the order, to enjoy the instant discount. For example, if the total fare is HK$110, customers can select a HK$100 coupon and enjoy a HK$100 instant discount;
6. The coupon is applicable to all vehicle types and courier services including walker, motorcycle, van, 5.5 ton and 9 ton trucks;
7. Customers can only use one coupon per order;
8. Coupons are non-exchangeable, non-refundable and non-transferable;
9. Lalamove reserves the right to suspend, vary or terminate the above offers at any time and amend these Terms and Conditions without prior notice;
10. Fraud and abuse will result in forfeiture of Customer's eligibility to participate in the promotion . 12. Lalamove further reserves the right to cancel the coupons awarded under this promotion from the user's wallet without prior notice;
11. In case of any discrepancy between the English and Chinese versions of this Terms & Conditions, the English version shall prevail;
12. In case of any disputes, Lalamove reserves the right for the final decision;
13. These Terms and Conditions are subject to prevailing regulatory requirements;
14. These Terms and Conditions are governed by and will be construed in accordance with the laws of the Hong Kong Special Administrative Region.
15. Please read the terms and conditions carefully, by accessing the Lalamove platform, using any of the services provided by Lalamove and/or redeeming the coupon code, customers confirm and agree to the Terms and Conditions and Privacy Policy of Lalamove and the Coupon Code Terms and Conditions;
16. The Rewards, once redeemed, cannot be refunded, exchanged or canceled, and the LalaPoints involved will be deducted immediately from the Lalamove Rewards Program Account
Casio G Shock (Greenwich Galaxy's) Terms and Conditions Apply:
1. Prizes are non-negotiable, non-transferable and non-refundable. No cash alternative is available. Where a Prize becomes unavailable for any reason, Greenwich Galaxy reserves the right to substitute that prize for a prize of equal or higher value.
2. The name, address, email address and phone number of the winner must be provided to Greenwich Galaxy if requested and will be shared to enable fulfillment of the Prize.
3. Greenwich Galaxy's decision is final. No correspondence will be entered into.
4. After the winners are announced, they have to follow Greenwich Galaxy on Instagram @greenwichgalaxy in order to receive the prize.