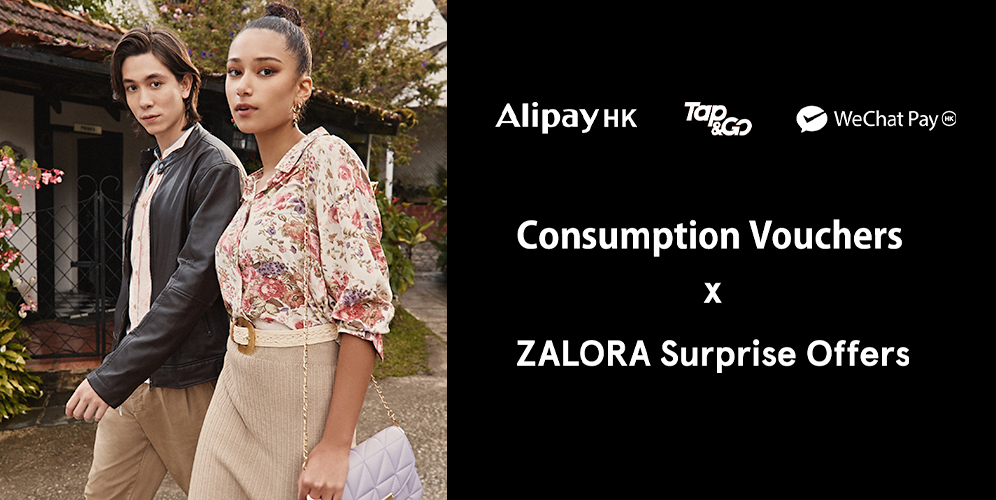 Consumption Voucher x ZALORA Surprise Offers
Shop 500+ international and local fashion, beauty, kids, luxury and lifestyle brands on ZALORA with your Consumption Vouchers!
Enjoy extra discount when you checkout with Alipay HK, Tap&Go or WeChat Pay!
15% Off, min. spend HK$400
(New customer enjoy 18% off)

Enter code at checkout: HKCVS2023

*Max.discount cap HK$120;
Valid until 31 Dec; Non-Stackable; T&Cs and brand exclusion apply.



AlipayHK Double Rewards
Step 1: Redeem HK$20 Coupon on AlipayHK App
Step 2: You will receive another HK$30 Coupon on AlipayHK App after purchase
*Valid until 31 Aug 2023; For terms and conditions, please refer to AlipayHK App
Trending products under HKD3,000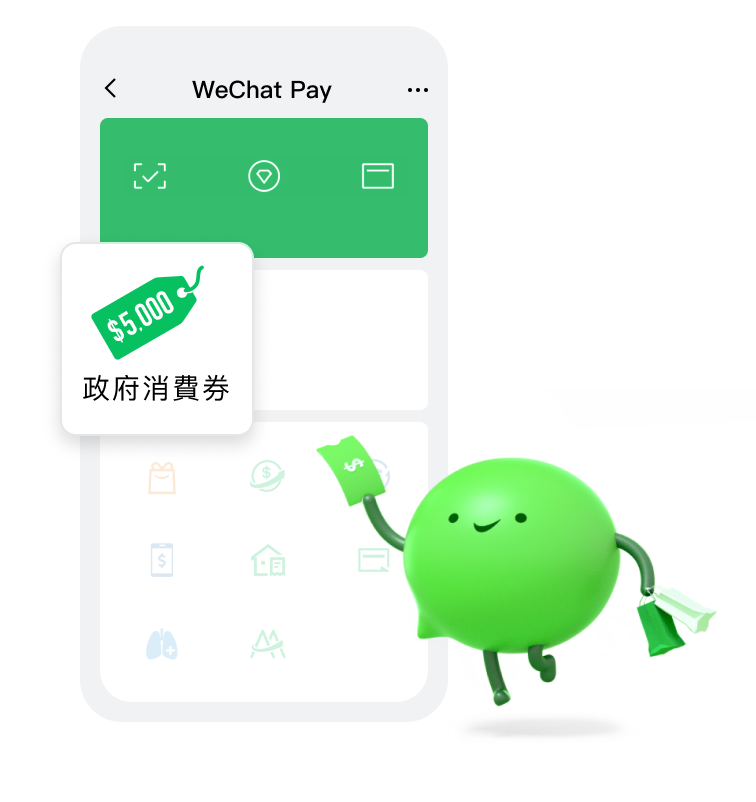 How to use WeChat Pay and Consumption voucher on ZALORA
Click 「Me」on the WeChat Pay Home Page
Click 「Money」on the left side
Then click on the 「Gov Voucher」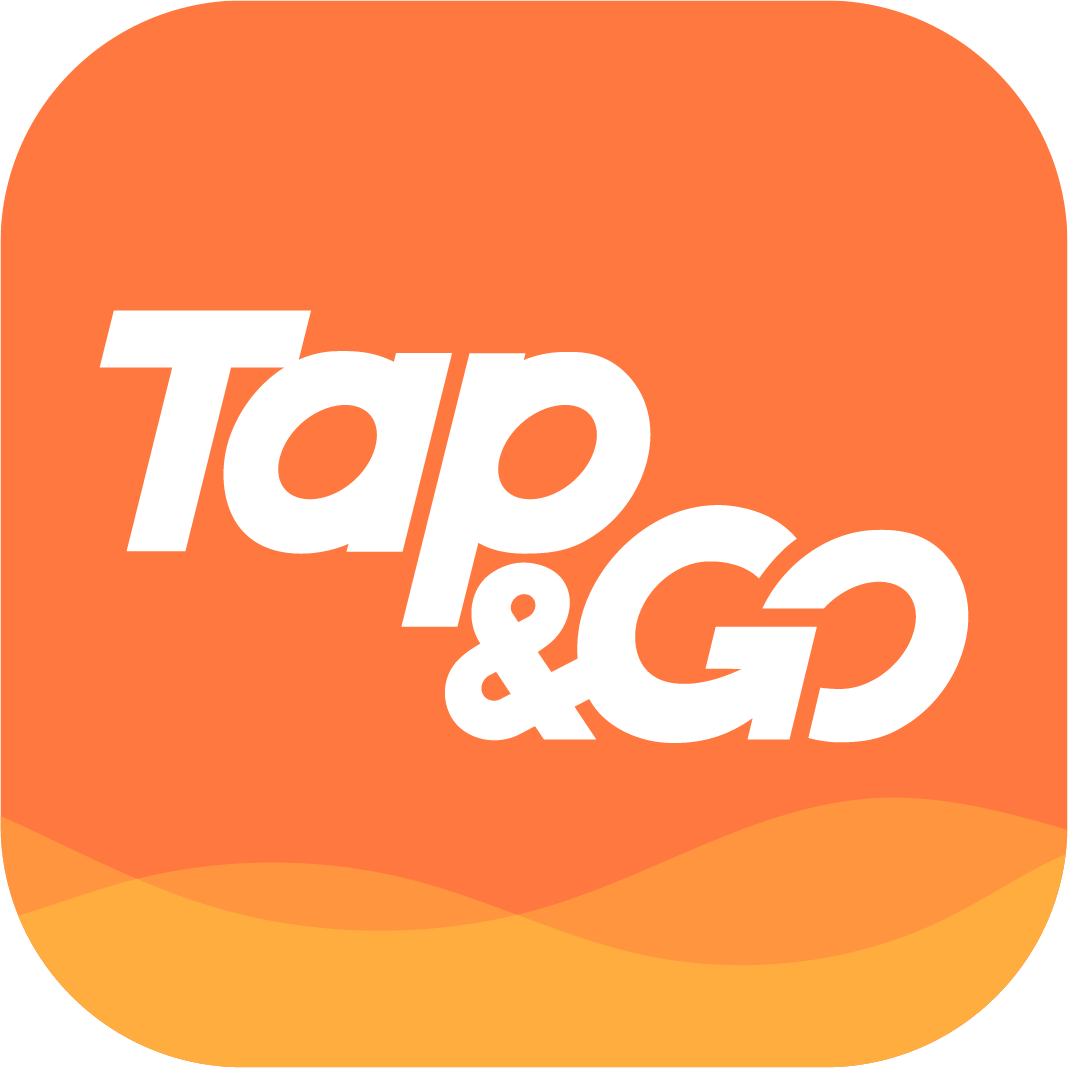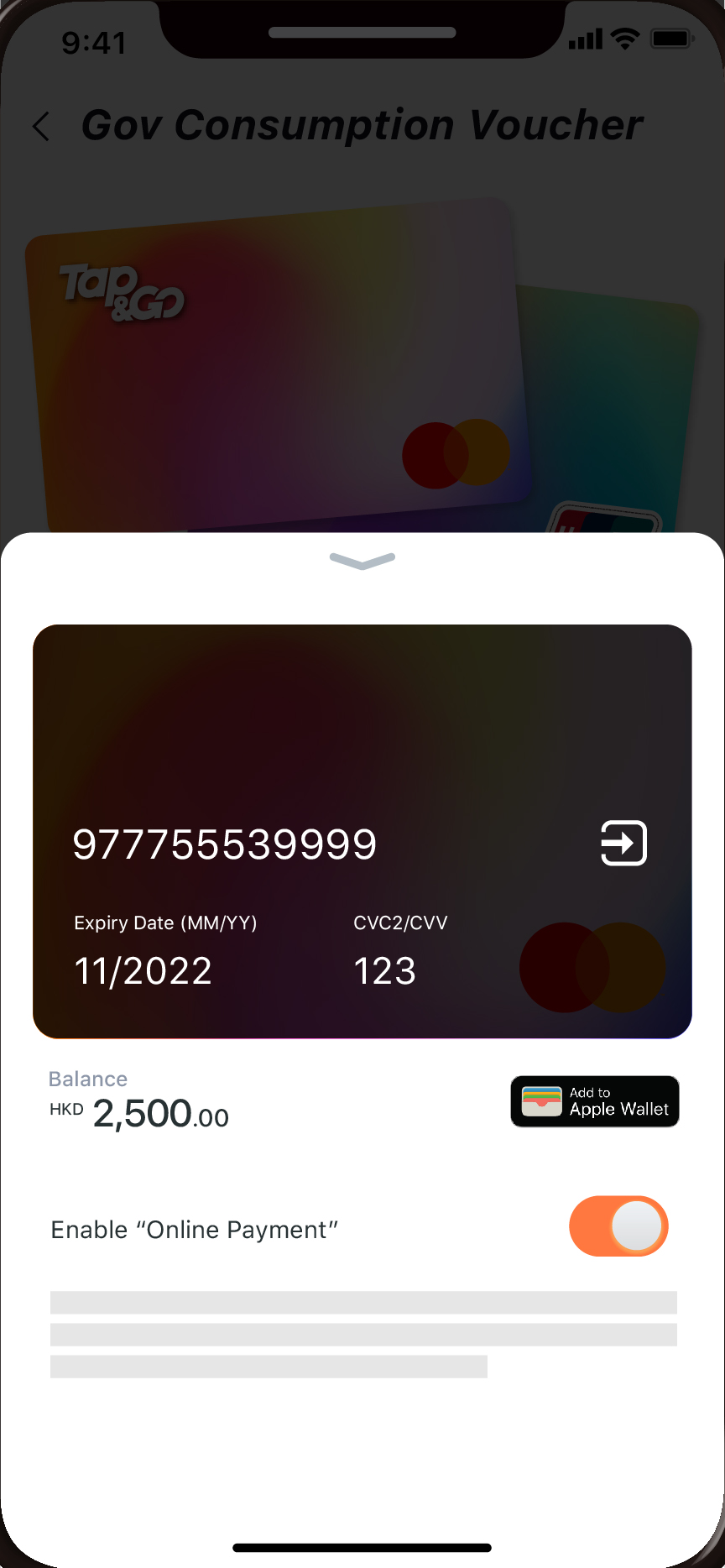 How to use Tap&Go and consumption voucher on ZALORA
The Consumption Voucher can be used through the designated virtual Tap & Go Mastercard card and a virtual Tap & Go UnionPay card.

In Tap & Go mobile wallet, find 16-digit number and other information of the Consumption Voucher's designated Mastercard and UnionPay virtual cards. Simply input the information and pay easily when you checkout in ZALORA.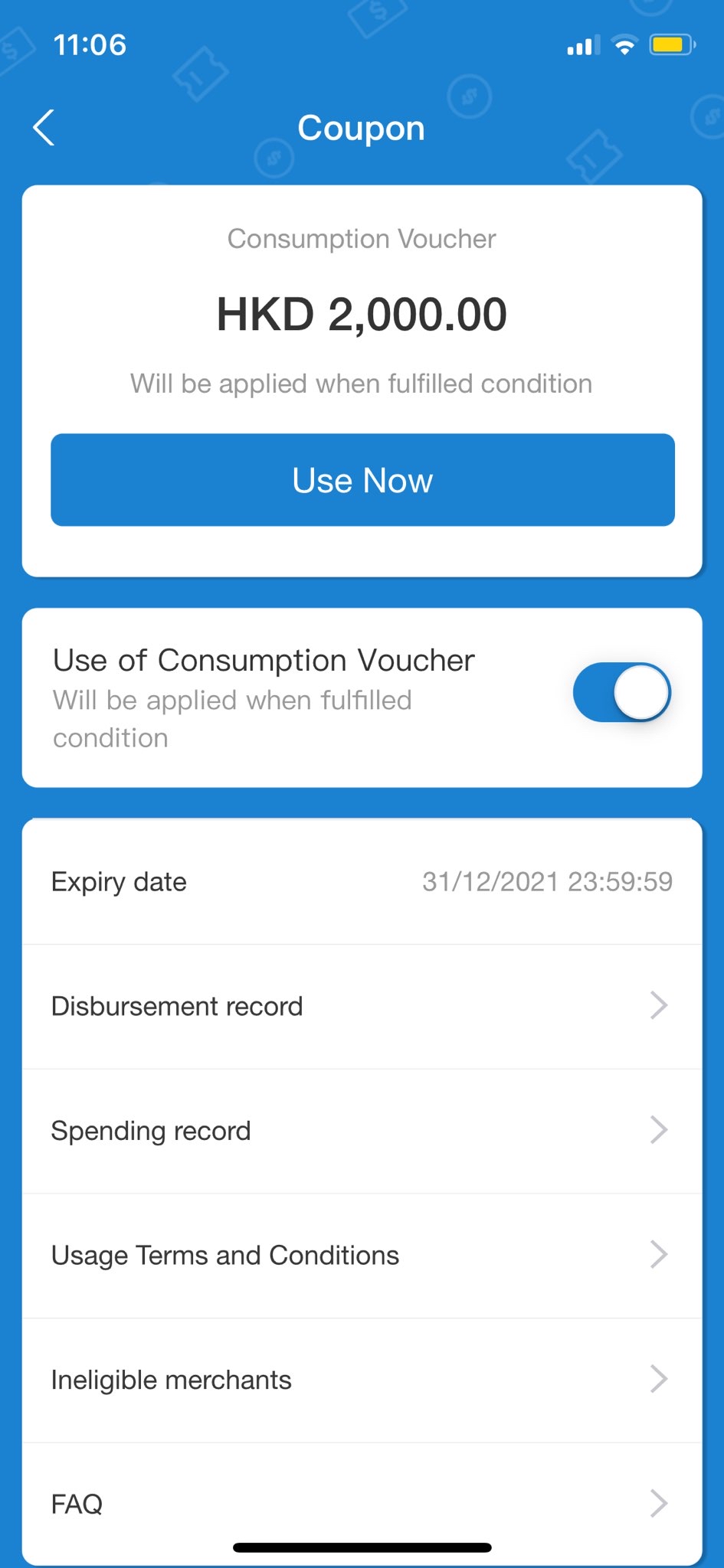 How to use AlipayHK and Consumption voucher on ZALORA
Enter the consumption voucher page
Tap "More Details"
On the Consumption Voucher page, you can enable or disable the use of coupons
You can also check the distribution record on the page or check transaction records
Tap "Use Now" or make a payment with the payment code. Consumption Voucher will be automatically deducted when purchase is made at eligible merchants.

Promo code [HKCVS2023] Terms and Conditions:
Promo code is valid until 31 Dec 2023.
Customers must settle the payment with AlipayHK, Tap&Go or WeChat Pay to enjoy the offer.
The Promo Codes may not be used in conjunction with any other Promo Code.
The Promo Code may be used on ZALORA Hong Kong Website (www.zalora.com.hk) or mobile app, and must be entered upon checkout to be effective.
The Promo Code does not apply for certain excluded brands and items sold by sellers as set out at www.zalora.com.hk/faq-non-sale.
The Terms of Service set out at www.zalora.com.hk/terms-of-service shall apply to all uses of the Promo Code.
ZALORA reserves the right to amend these terms and conditions or to cancel the Promo Code at any time.
About the Refund:
If you are not satisfied with your purchase which are paid by Government Consumption Voucher, we suggest you to request for a return 2 weeks prior to the expiry date of the consumption voucher, in order to receive the refund before voucher expires.
Your returned Products together with your return slip are usually received and accepted at our warehouse within 7 working days after drop off. Our Quality Check team will take up to 2 working days to process your return. A refund shall be issued shortly to your consumption voucher account after we receive your items, according to the policy set by the Government and/or upon the Government's direction. For any details, please review the AlipayHK, Tap&Go or WeChat Pay consumption voucher website.
Enjoy Discounts with ZALORA Using Tap & Go, AlipayHK & WeChat Pay for Consumption Voucher 2023!
With the government's announcement of the $5000 Consumption Voucher 2023 Scheme, it's the perfect time to elevate your style and home! And what's better than shopping on ZALORA Hong Kong with the convenience of Tap & Go, AlipayHK or WeChat Pay for payment? To make your shopping experience smoother and more convenient, ZALORA now accepts payments through Tap & Go, AlipayHK, and WeChat Pay! Simply register your Government Consumption Voucher with Tap & Go, AlipayHK, or WeChat Pay and start shopping on ZALORA to enjoy exclusive amazing discounts and incredible offers on your favorite brands. Don't miss out on this golden opportunity to support the local economy while treating yourself to a guilt-free shopping spree. Start shopping now and claim your extraordinary offers before they're gone!
Amazing Discounts & Cashbacks Up For Grabs
The government has recently made an announcement regarding the issuance of the Consumption Voucher for 2023, which is scheduled to be disbursed to the general public in two tranches on the 16th of April and the 16th of July. Are you ready to splurge? ZALORA brings you exclusive 15% off to selected items of your choice (min. spend HK$400). But wait, it gets even better! Enjoy AlipayHK Online Double Rewards and redeem a HK$20 coupon on the AlipayHK App. Additionally, receive another HK$30 coupon on the AlipayHK App after making a purchase! Don't miss out on this opportunity to splurge on your favorite items and save big on top brands like Monki, ghd, MLB, Tommy Hilfiger, BOSS, Cotton On, Superdry, Trendyol and many more. Start shopping now!
Revamp Yourself a New Lifestyle in 2023!
They say that home is where the heart is.Transform your house into a warm and inviting home with our latest collection of household items and electronic appliances and enjoy exclusive discounts with Consumption Voucher. Don't miss out on deals from Dyson, Casablanca, Abode Aroma, De'Longhi and more! Whether you're looking for trendy decor items or essential household appliances, we've got you covered. Find all you need to live comfortably online today and have it delivered safely to your home today! Shop now at ZALORA and make your home the heart of your happiness!
Shop Your Favorite Collections with Consumption Voucher at ZALORA Now
Whether you're on the lookout for locally made products or high-end brands, we've got you covered. Housing over 500 local and international brands, ZALORA offers you an abundance of choices to indulge in. Now you can shop for various fashions, shoes, bags, fragrances, jewelry, accessories, electronic appliances and many more online in ZALORA Hong Kong. Check out the latest pieces and on sale items at any time and anywhere, so that you can purchase your favorites at a reasonable price without leaving home. There are many safe and convenient checkout methods such as credit card, PayPal and cash on delivery, Buy Now Pay Later and we have a 30 days free return policy. What are you waiting for? Hurry up and take action now while stocks last!