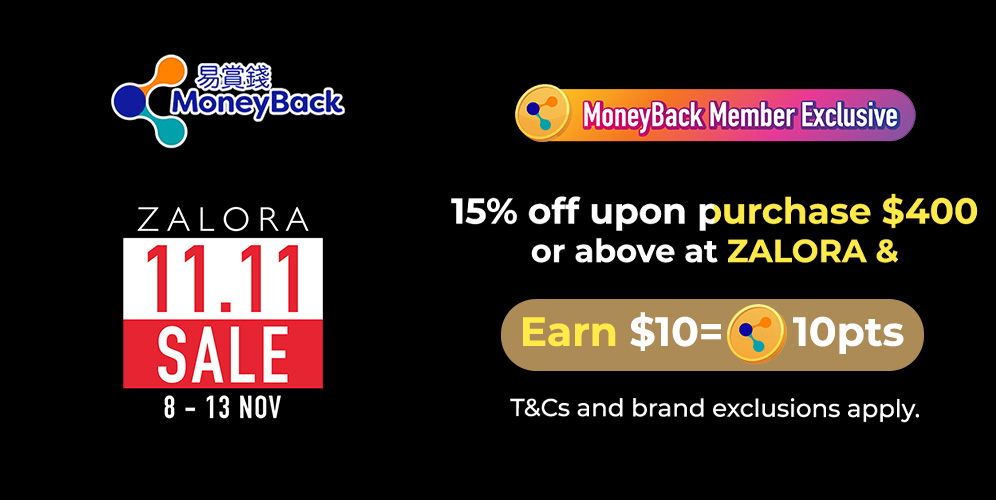 MoneyBack 11.11 Limited Offer
Enjoy 15% off1 off upon purchase $400 or above at ZALORA & Earn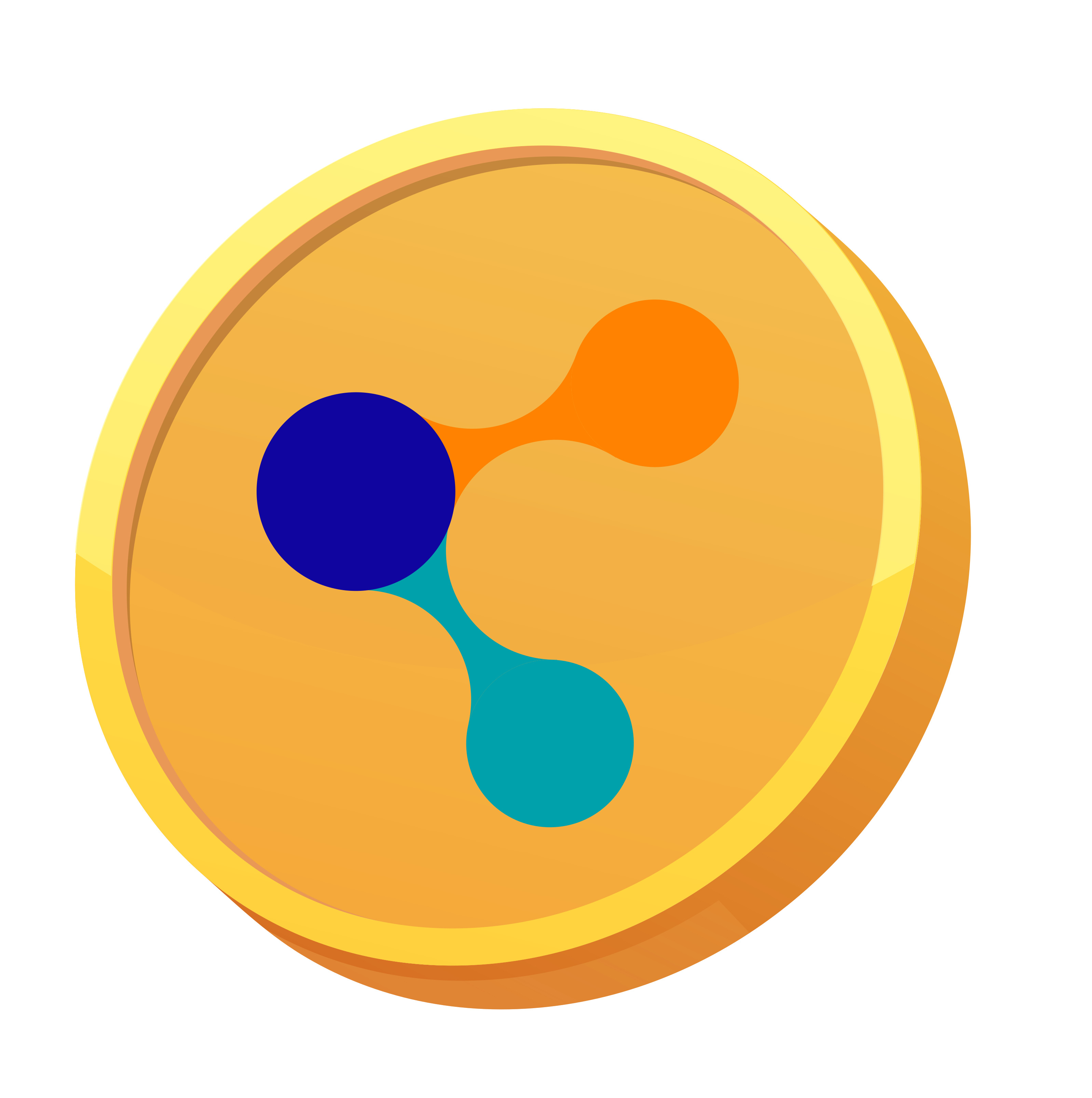 $10 = 10pts2
Enter code at checkout: MBZANOV
T&Cs and brand exclusions apply.
1. MONEYBACK 11.11 LIMITED OFFER1 Terms & Conditions:
Promotion starts from 1/11/2022 to 31/12/2022.
Max.discount cap HK$150; Max. 3 time usage per user.
The Promo Codes may not be used in conjunction with any other Promo Code.
The Promo Code may be used on ZALORA Hong Kong Website (www.zalora.com.hk) or mobile app, and must be entered upon checkout to be effective.
The Promo Code does not apply for certain excluded brands and items sold by sellers as set out at www.zalora.com.hk/faq-non-sale.
The Terms of Service set out at www.zalora.com.hk/terms-of-service shall apply to all uses of the Promo Code.
ZALORA reserves the right to amend these terms and conditions or to cancel the Promo Code at any time.
2. MONEYBACK POINTS2 T&C:
MoneyBack App & Card members can earn MoneyBack points* (every HK$10 spending earn 10 MoneyBack points) when spending at ZALORA, from now on till 31 Dec 2022.
* Earn Points cannot be used in conjunction with existing discount, ZALORA Big Fashion Sales and cashback offer.
* MoneyBack points will only be credited to your MoneyBack account you have logged in during the transaction.
* MoneyBack member may not be eligible to earn points for a number of reasons. Please click here for details.



Redemption method:


Login to MoneyBack account
Click here to purchase at ZALORA

Want to enjoy the offer later? Click "ADD TO FAVOURITE" to save the offer in MoneyBack App!
Haven't installed MoneyBack App yet? Click here to download and explore more exclusive offers!