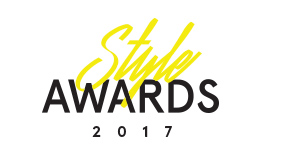 Honouring Local Trendsetters
5 official #ZALORAICONS judges join us for an industry golden moment in conjunction with our 5th anniversary.
Own The Look of Our #ZALORAICONS
Top trends unveil with each stylish powerhouse
International model Sofia Wakabayashi is a headturner in the fashion industry. As a contestant in Asia's Next Top Model Cycle 1, the winner of the Asia Model Star Award 2016 and a constant presence on fashion week runways, Sofia has certainly done it all. Hear what she loves about ZALORA!
As the winner of the ZALORA Style Awards 2016, Kathy Lam is no stranger to mixing it up when it comes to fashion. Watch the up-and-coming fashion designer go into denim details as few can.
5 Trendsetters' Tales
Learn the fashion philosophy from our style mavericks
5 Fashion-Forward Brands We Adore